Family Ministries & Parenting Support
It's All About Relationships
Families come in all shapes and sizes, but what is constant in all families is the need for healthy, loving and stable relationships. As Catholics, we do not believe "we go it alone," but rely on each other within our Faith in Jesus, our Faith Community, our Family & our Friends to help us navigate through life. The information and links available here may provide resources for loving and strong family relationships.
Catholic Parenting 101
"The Doctor Is In"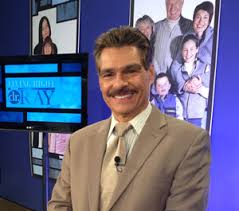 Dr. Ray Guarendi is the father of 10, clinical psychologist, author, public speaker and nationally syndicated radio host. His radio show― "The Doctor Is In" ― can be heard weekdays on Ave Maria Radio & EWTN.
Parenting Resources
Marriage & Family
"Man and woman are the image and likeness of God. This tells us that it is not man alone who is the image of God or woman alone who is the image of God, but man and woman as a couple who are the image of God." (Pope Francis, "Amoris Laetitia," The Joy of Love -15.4.2015).
"The sacrament of marriage is a great act of faith and love: a witness to the courage to believe in the beauty of the creative act of God and to live that love that is always urging us to go on, beyond ourselves and even beyond our own family. (…) The decision to "wed in the Lord" also entails a missionary dimension, which means having at heart the willingness to be a medium for God's blessing and for the Lord's grace to all." (Pope Francis, "Amoris Laetitia," The Joy of Love - 6.5.2015).Marriage Resources
Go to main navigation