Children's Liturgy of the Word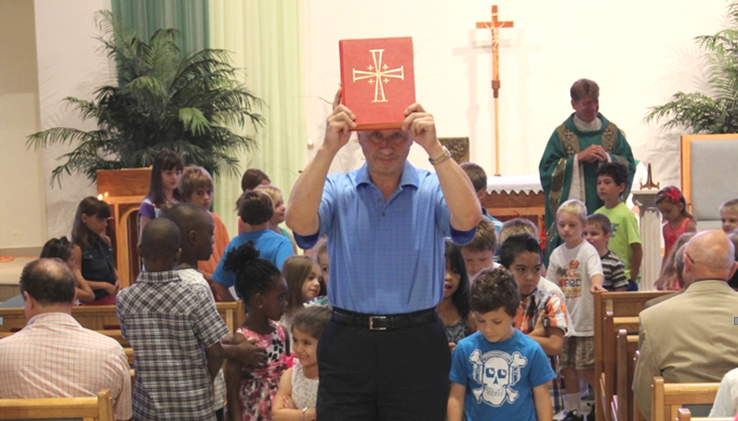 DUE to COVID-19, no Children's Liturgy of the Word being held at this time.
Children's Liturgy of the Word is offered year-round (with the exception of Christmas and Easter) during the Sunday morning 11 a.m. Mass. Children from Pre-kindergarten through 2nd grade are welcome to participate. The children are invited by the celebrant before the readings to gather in front of the sanctuary where they are sent forth to follow the catechist to one of the parish meeting rooms. During the Children's Liturgy of the Word the children are presented with the Sunday Readings on an age appropriate level with discussion and activities following. They return to the congregation after the Creed.
Palm Sunday Procession
This year at Palm Sunday Mass the children of the parish processed in with their Palms waving high! We then had an extended Children's Liturgy in which the children helped read the Passion of our Lord, sang songs and did a craft. It was a great kick off to Holy Week!
Go to main navigation