Welcome to St. Edith!
Pizza and Spaghetti Dinner date change for month of July
The Pizza and Spaghetti dinner are typically on the first weekend of the month, but due to the July 4th holiday, July's dinners will be the second weekend of the month. Join us for Saturday July 9 for 5pm Mass followed by pizza dinner. Also join us for Sunday, July 10 for evening for 5pm Mass followed by free spaghetti dinner. All are welcome!
Mass Schedule for July 2-3 has not changed. We hope to see you there!
Saturday, 5:00 pm
Sunday, 8:30 am
Sunday, 11:00 am
What Can Our Parish Social Worker Do For You?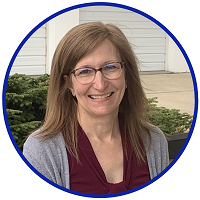 Patti Kelly is the new St. Edith Parish Social Worker. She is available to assist with questions or needs you have in a variety of different areas including mental health, access to health care, care for Senior Citizens, stress management, and more. Additionally, she can help you plan "next steps" and where to turn for resources. If you, a family member or a friend needs assistance or you're not sure where to turn for help, please contact me Patti at 734-464-1222, ext. 301 or by email at pkelly@stedith.org. She is looking forward to connecting with you!
Please see below for a list of situations where Patti may be able to help, and to learn more about several programs and resources that are available.
Connecting Seniors to resources such as transportation, home help, and food assistance
Obtaining health insurance and prescription assistance for eligible families
Locating social opportunities and supportive services for an adult child with developmental disabilities
Learning how to support family members with mental health issues and knowing what resources exist for both the individual and the family
Connecting individuals and families to ongoing programs to assist with food, rent, utilities, legal aid, and other needs
Sharing resources, including referrals for counseling, on management of stress, anxiety, depression, grief, and other issues
If you are having a mental health or medical emergency or are in crisis, go to your nearest Hospital Emergency Room or call 911 immediately.
Programs of Interest

Additional Resources
Catholic Services Appeal (CSA) 2022
Each year, the CSA raises critical funds that support more than 100 ministries, services, and programs that fuel the mission. Because of the urgency of our mission, please prayerfully consider renewing your gift this year, and if you are able, increasing your gift to the 2022 CSA. Click here to learn more about CSA. You may bring your completed pledge card to Mass, drop it by the Parish Office, or pledge online at St. Edith CSA Online Pledge
Position Posting - School Principal
After eight wonderful years at St. Edith Catholic School, Mrs. Georgene Wojciechowski will be retiring at the end of June 2022. St. Edith Catholic School is now seeking a principal who possesses a strong commitment to the Catholic Faith and Catholic education. Click here for the full position posting including required qualifications. Please submit a cover letter that outlines your vision for the position and outlook on Catholic education, resume and references to Fr. Jim McNulty at frjim@stedith.org and Eric Haley at haley.eric@aod.org.
Go to main navigation