Mass - October 24,2020
The Thirtieth Week in Ordinary Time
Congratulations, Bob Calleja!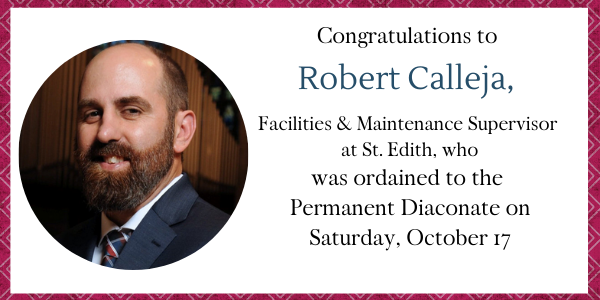 News from Fr. Jim - September 23, 2020

Catholic Services Appeal (CSA)
The CSA appeal usually happens in the spring but because of the pandemic it was delayed until now. We are asking you to generously support this year's CSA.
Consider the benefits:
We make our CSA target from contributions and not from parish operating funds.
We get a refund that we can use to make parish capital improvements or keep money on reserve for emergencies in our bank account.
We have more money from the weekly collection for parish programs.
Our weekly collections remain stable.
And, we continue to share Christ in and through the Church of Detroit and our own parish of St. Edith.
Go to main navigation