Bible Studies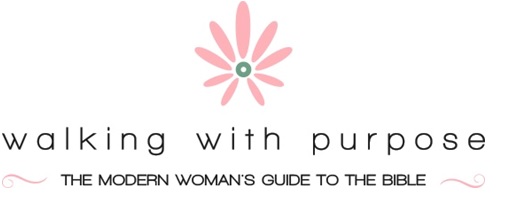 Walking With Purpose Women's Bible Study
This is a Bible Study written for women by a woman who knows the everyday struggles and joys we face being wives, mothers, sisters, daughters and friends. Beautifully and simply written to guide us through Scripture, where we explore core questions that lead us to experience Christ personally, within the context of the Catholic Church. That deep longing you are feeling is Jesus calling you to feel His true love for you. He is waiting to meet you, just as you are right now, wherever you are in your faith journey. The world tells us daily, we are not enough. Jesus tells you, you are loved by the King!!
For more information on the next session, contact religiouseducation@stedith.org.
Great Adventure Bible Study
The Great Adventure Bible Study studies the Bible Timeline over 24 weeks. It is a look at the Old Testament and how it leads to fulfillment in the New Testament. If you've never done a Bible study, this is a great place to start!
For more information, please contact Michael Willis mkwillis673@sbcglobal.net or Judy Wyzlic judywyzlic@gmail.com.
Here are some photos from a previous session!
Women's Bible Study of the Gospel of Matthew
Come together with other women at St Edith and study the Gospel of Matthew. We will be using the Come and See series which examines the first book in the New Testament, the Gospel account of the life and works of Jesus according to the apostle and evangelist St. Matthew. This study uses inductive and deductive learning, the Catechism of the Catholic Church, and the writings of popes and saints to unlock an ancient treasure and show its current application.
For more information contact Debra Beaman at debra.beaman@yahoo.com.
Fishers of Men
Contact: Geoffrey Turbiak 734-306-6150
WHO WE ARE: Catholic and Christian Men gathering weekly to advance in their spiritual journeys by meeting men where they are.
WHAT WE DO: Review the readings for Sunday's Liturgy to prepare for the weekend, watch educational videos and pray together. Meetings are held from 7:00 to 8:00 AM every Saturday morning. On the first Saturday of the month, the meeting is held at the back room of Kerby's Koney Island Restaurant at Six Mile and Newburgh. Remaining Saturday meetings are held at the St. Edith Parish Office Fireside room where coffee and snacks are normally provided.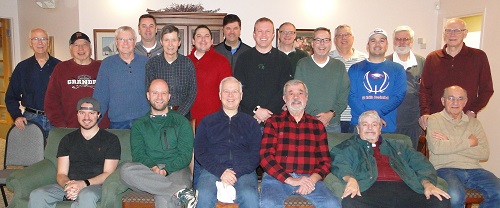 Go to main navigation