Bible Studies
Women's Bible Study: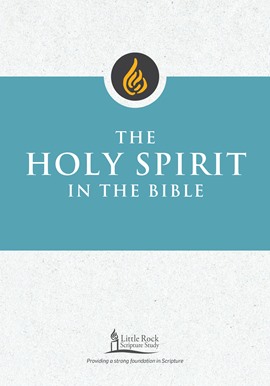 Join us for our 6 week study - The Holy Spirit in the Bible - Little Rock Scripture Study

Meeting Dates:
February 23, March 2, 9, 16, 23, & 30
We meet on Thursday mornings at 10:00am-11:30am in the A/V Room.
If you would like to join us, please order your book online at the following link.
Click here for more information and to order the workbook
Questions: Please contact Deb Strautz 734-464-1222 , dstrautz@stedith.org
Fulfilled: Uncovering the Biblical Foundations of Catholicism
Have you often thought you would like to know more about the Bible or your Catholic faith, but were too intimidated to join a Bible Study? Be Not Afraid.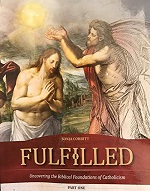 St Edith is hosting Part One of a Bible Study from Ascension Press called Fulfilled: Uncovering the Biblical Foundations of Catholicism beginning on Thursday, September 15, at 7:00 PM in the AV room. The full study consists of two parts of seven sessions each, and plans are to begin part two this winter. Each session consists of a 30 minute video and group discussion. There is an optional, but very helpful, workbook available to help guide you through the study, which is completed at home before the sessions. With the workbook, you will also receive access to watch the videos online for one year. No worries if you have to miss a class, you can keep up at home. Those who have done Bible Study with Ascension Press in the past find it easy to follow and very informative from experts in the field.
If you are interested in joining this Bible Study, please contact the Parish Office at 734-422-1222 to register and to get more information. The course is FREE but if you would like the workbook and online video access, there is a $30 fee.
For more information about this Bible Study, please visit: www.ascensionpress.com/collections/fulfilled
Fishers of Men
Join us as we get ready for the weekend through prayer, discussing the mass readings, and fellowship with other Christian brothers.
WHO WE ARE: Catholic and Christian Men gathering weekly to advance spiritually, regardless of where they currently are at in their Faith Journey. Men do not have to belong to St. Edith Parish.
WHAT WE DO: We prepare for the weekend by reviewing the readings for Sunday's Liturgy, watch educational videos, and pray together. Just show up, nothing to bring. Copies of the Sunday readings are provided.
WHEN WE MEET: Meetings are held from 8:00 - 9:00 AM every Saturday morning, regardless of location.
WHERE WE MEET: On the first Saturday of the month, the meeting is held at the back room of Kerby's Koney Island Restaurant at Six Mile and Newburgh. From September to May, we meet at the St. Edith Parish Social Hall. Enter through the Christian Service entrance in the back St. Edith parking lot. During June through August, we meet outside at Sumac Pointe Park Pavilion, which is on Hines Drive, just west of Newburgh.
For questions, and to get on the email distribution list, contact Geoff Turbiak at 734-306-6150 or geoffturbiak@gmail.com.
Hope to see you there whenever you can make it!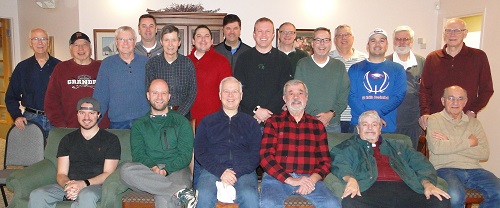 Go to main navigation