Fr. Jim McNulty, Pastor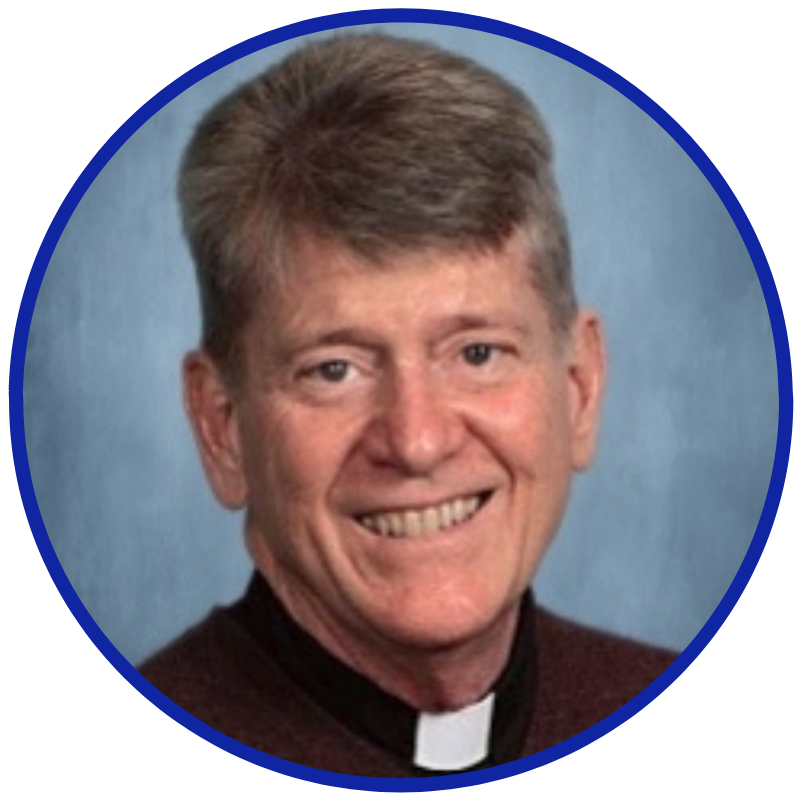 Being the Pastor of St. Edith Parish has brought me great joy and I am very happy to be here! I would like to let you know a little bit about myself. I grew up on the East Side in Harper Woods. I went to Our Lady Queen of Peace Grade School and Bishop Gallagher High School. After high school, I went to Wayne State University, where I completed three degrees. I have a Bachelor of Arts Degree with a major in Psychology, a Master of Arts Degree in Guidance and Counseling, and a Juris Doctorate.
I always worked full time while I was going to school. I worked for the State of Michigan Disability Determination Service for Social Security for 17 years. During my time there I was a Disability Examiner, Office Trainer, Quality Assurance Supervisor and District Manager. After completing law school, I practed law for several years before entering the seminary. My last job was the UAW-GM Legal Services in Flint.
I went to seminary at Sacred Heart Major Seminary in Detroit. I earned a Bachelor of Arts Degree in Philosophy and a Masters in Divinity. I did my internship at St. Gemma and St. Christine parishes in Detroit. My deacon assignment was at S. Daniel Parish in Clakston.
I was ordained a Catholic priest in June of 2003. My first assignment as a priest was at Our Lady of Good Counsel, where I served as pastor for about 1-1/2 years. I was the temporary administrartor at St. Agatha Parish until we closed in August of 2005. I was assigned as Pastor of St. Priscilla Parish from July 2005 until I was assigned to St. Edith in November of 2010.
My parents have both gone home to the Lord. My father died when I was just a kid. My mother died in 2001 and I still miss her very much. My sister Carol Hoffman lives in Novi with my brother-in-law John and they have one child, my nephew Drew. My brother Rick McNulty lives in Connecticut with my sister-in-law Susan and my nieces Sarah and Haley and my nephew Zachary. My sister Lynn Roose lives in St. Clair Shores with my brother-in-law Bill and my niece Delaney and nephew Carson.
My priesthood has brought great joy into my life. I am very privileged to be doing what I am doing! I know I am exactly where God wants me to be at this time in my life, which brings me great peace. The congregation and the staff at St. Edith are awesome! Please pray for me as I pray for you.
Love and Peace,
Fr. Jim, Pastor
Go to main navigation