Deacon Don Esler, Permanent Deacon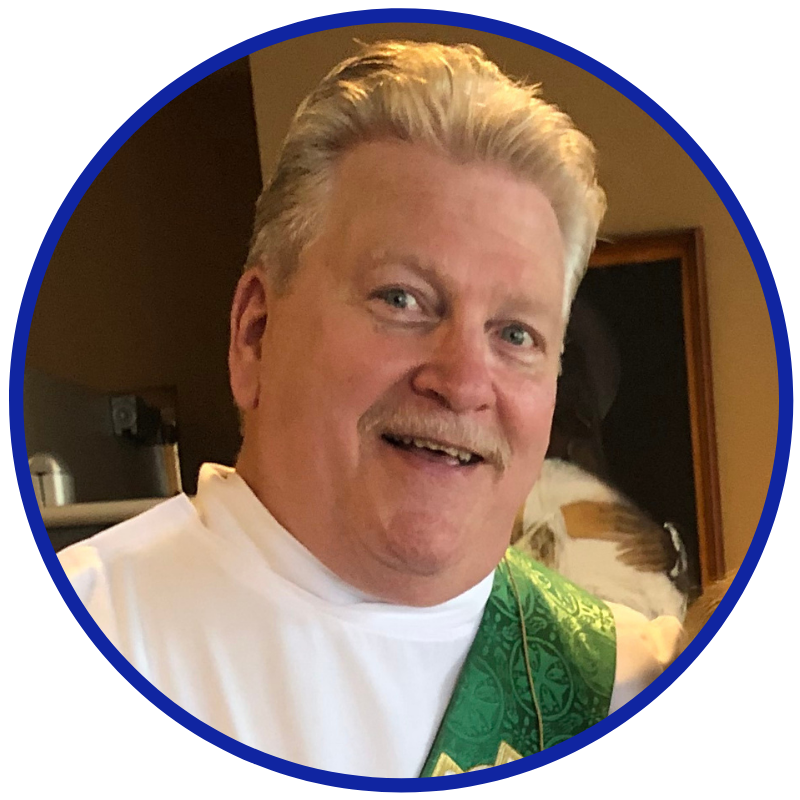 It is with great excitement that I introduce myself, I am Donald Esler; a newly ordained Permanent Deacon to the Archdiocese of Detroit. I was ordained on October 6th, 2018 at Blessed Sacrament Cathedral, along with six other men, by Archbishop Alan Vigneron. I was blessed to be assigned here to St Edith Parish on that very same day! I am somewhat familiar with St Edith, with being a Livonia resident, and also having Father Jim as my Spiritual Director for the majority of my formation journey.
I'd like to share a brief history about myself. My wife Gail (Perkins) and I will be married for 33 years on March 15, 2019 (they said it wouldn't last ha!). We were not blessed with any children; however, we do share our home with Maggie, a wonderful Yellow Lab mix and our talkative tabby cat Ernie. We moved to Livonia in 2001, and attended St Aidan parish on Farmington Road. While attending St Aidan's I was a member of the choir, served as a Catechist for 5th grade, was on the Education Commission, and my favorite ministries as an adult altar server, Eucharistic Minister and Lector.
In the secular world, I currently work for an automotive supplier in Wixom as a Senior Accounts Receivable Analyst (I collect money from businesses). Previous to this employer, I was employed by another automotive supplier in Southfield for over twenty plus years in the same field. Gail and I met while we both worked for Bank of the Commonwealth in 1981 (you'll have to ask her about that!).
I grew up in Detroit, in the Six Mile & Telegraph area. I attended John C Lodge elementary school (now closed), Frank Murphy Junior High School, and graduated from Detroit Redford High School (closed as well) at Six Mile & Grand River in 1978 (yes, I am that old!). I attended Schoolcraft and Henry Ford Community Colleges, and FINALLY graduated with a General Business degree (minor in Management), from Walsh College in Troy, Mi in 2002.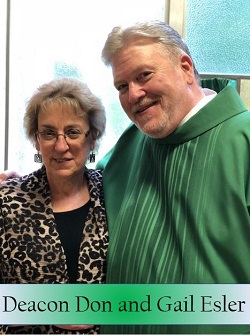 While growing up, our family was members of Our Lady of Loretto at Six Mile & Beech Daily. I received my entire sacraments there, with the exception of Marriage, which was received at St Paul of the Cross in Detroit. My wife Gail was born in Connecticut, and baptized there (her family moved to Dearborn Heights in 1965). Her remaining Sacraments were at St Linus Parish in Dearborn Heights. Gail is a graduate of Crestwood High School, in Dearborn Heights. She is employed also by an automotive supplier in Plymouth.
I don't want to be too wordy, so feel free to ask me about our journey to the Diaconate. I look forward to servicing the members of St Edith Parish and also to those people beyond the church walls. Remember to see one another through the eyes of Christ!
Peace,
Deacon Don Esler
Go to main navigation