Operation Christmas Child
Operation Shoe Box is coming! Thanks in advance to the generous community of St Edith's, in putting a smile on the face of a child somewhere in our world, and to help them see God's love in a shoe box! Operation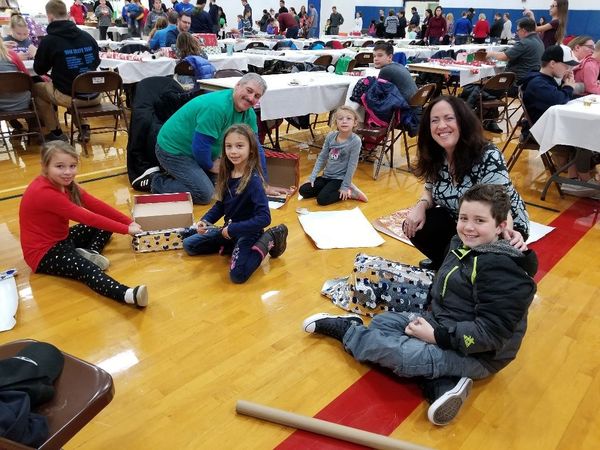 Christmas Child will take place on November 12 (12 pm - 4 pm). We will be collecting items in late October (collection boxes will be available at this time). Please keep this in mind as you are shopping now and pick up some items on sale!
You can go to samaritanspurse.org website for details on how to print a pre-paid label, that will allow you to track your package, and to get full list of possible items to include.
Please remember that all items must fit in shoe box! For instance, full-size note books do not work very well but steno size or smaller are wonderful!
Items to Include (and what not to include):
washcloths
bar soap
socks
toothbrushes (but NO toothpaste please! It is considered a liquid)
larger size combs
hair ties for the girls
plastic cups
drawstring bags
harmonica/recorder
small balls
small toys (Mcdonald's toys are great!)
SMALL stuffed animals
solar calculators
pencils, pens, sharpeners, erasers, crayons, markers, rulers
pads of paper (steno sized or smaller)
glue sticks (NO liquid glue!)
small puzzles and cards
NO food of any kind
NO liquids of any kind (includes toothpaste and liquid glue)
Keep in mind, recipients not likely to speak or read English.
Shoe Box packing will be Saturday, November 12.
Set up runs from 9 am - 12 pm and
packing runs from 12 pm - 4 pm.
We may need volunteers to help.
Thank you! If you have any questions, please contact
Margaret Rudis at 734-272-5397 or margaretrudis@gmail.com or
Marlene Dahlin at 734-634-6849 or mcdahlin68@sbsglobal.net.
Go to main navigation