Bible Studies
Great Adventure Bible Study
The Great Adventure Bible Study will resume on January 3, 2019 as we begin the book of James: "Pearls for Wise Living." Now is a great time to join us for this 11 week study as we start a new book. We meet in the A/V room on Thursdays from 7 pm -9 pm. If you know that you are coming, please let us know so that we can order a book for you.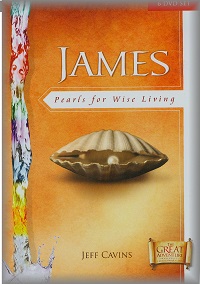 James, Pearls of Wisdom for Wise Living (the book of James) is an 11 week study. The book of James DVD is by Jeff Cavins, a well known Bible expert.
We ask for a contribution of $25 for the study to cover the cost of the workbooks. Couples can share one workbook . (If cost is an issue, don't worry. Please don't let cost prevent you from participating- you won't be excluded!!).
Please join us, you'll be glad you did! To let us know that you are coming (so proper supplies can be ordered) or if you have questions , contact:
Walking With Purpose Bible Study
Starting October 30, 2018 at St. Edith
This is a Bible Study written for women by a woman who knows the everyday struggles and joys we face being wives, mothers, sisters, daughters and friends. Beautifully and simply written to guide us through Scripture, where we explore core questions that lead us to experience Christ personally, within the context of the Catholic Church.
We meet ever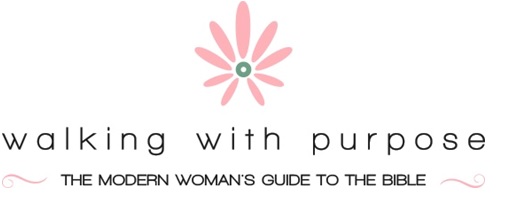 y Tuesday, running for 22 weeks, starting on October 30. We will have a morning session from 10:00 - 11:30 am and an evening session from 7:00 - 8:30 pm. You pick the session that best suits your lifestyle.
That deep longing you are feeling is Jesus calling you to feel His true love for you. He is waiting to meet you, just as you are right now, wherever you are in your faith journey. The world tells us daily, we are not enough. Jesus tells you, you are loved by the King!!
Cost is $40.
More information:
For more information, contact the Religious Education Office at 734-464-2020 or religiouseducation@stedith.org.

"Come and See" Women's Bible Study
Women's Bible Study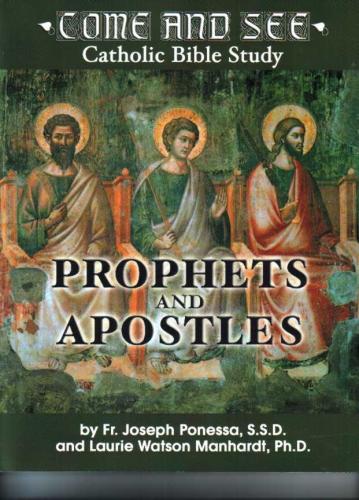 Ever wonder what it would be like to encounter an Old Testament prophet? Or to hear one of the apostles preach a sermon? Authors Fr. Joseph Ponessa and Laurie Watson Manhardt help bring the Word of God as preached by the prophets and apostles home to the modern Christian. Each chapter gives historical background to these books of the Bible to help set the works in historical context. Questions with each chapter encourage us to let the Scriptures lead us to repentance and conversion.
"Come and See: Prophets and Apostles" will help you hear the Word of God as spoken by Daniel, Nehemiah, Joel, Habbakuk, Micah, and the Apostles James, John and Peter, and other lesser-known biblical figures—bringing their teachings home to the modern-day Christian. Commit to a few hours a week studying God's Word and come together with other women at St. Edith. Feed your faith and keep the fire burning. For more information call Debra Beaman at 616-752-9278 or email at debra.beaman@yahoo.com.
When: September 17, 2018 to April 8, 2019
Time: Mondays 7:00 pm to 8:30 pm
Where: Conference Room in Church Office
Materials: Need to bring a Catholic Bible and Catechism of the Catholic Church
Come and See Prophets and Apostles Bible Study – will be supplied first night
Cost: $23.00 – due at start of study
All women are welcome to join and you can join at any time during the study session!
For more information call Debra Beaman at 616-752-9278 or email at debra.beaman@yahoo.com.
Fishers of Men
Contact: Geoffrey Turbiak (734) 674-5896
The Fishers of Men is a Catholic and Christian Men's (Non-Parish Specific) weekly gathering to advance in their spiritual journeys, meeting Christ where they are at. During the meeting the group will review the readings for Sunday's Liturgy to prepare for the weekend. Meetings are held at 7:00 – 8:00 AM every Saturday morning. On the first Saturday of the month, the meeting is held at the back room of Kerby's Koney Island Restaurant at Six Mile and Newburg. Remaining Saturday meetings are held at the St. Edith Parish Office Fireside room, where coffee and snacks are normally provided.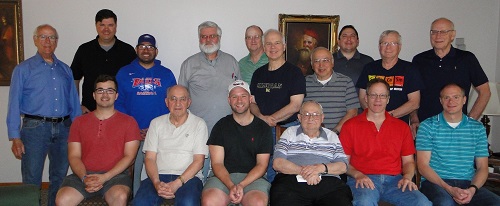 Go to main navigation