The Mission of the Laity
A free online course designed for the lay faithful of the Archdiocese of Detroit and those seeking to Unleash the Gospel!
This course will introduce you to the incredible dignity and mission of the lay faithful. Through their rebirth in Baptism and their anointing in Confirmation, the laity receive a high calling in Christ and the Spirit. Christ, the Anointed One, welcomes us into a "royal priesthood" and gives us a real share in His mission. He calls each baptized person into a radical life of missionary discipleship. As we cling to Christ and follow Him daily, we are tasked with bringing the power and influence of the Gospel wherever we are, into whatever we're doing. There are three traditional roles assigned to this lay mission: the priestly, the prophetic, and the royal. Each week of the course will be dedicated to one of these and the ways we are called to live them out--in the church, and especially in the world.
The class will be conducted online giving students the freedom to engage with the material and complete course tasks around their own schedule. The class will consist of three modules (each a week long) and run from July 8, 2019 to July 28, 2019.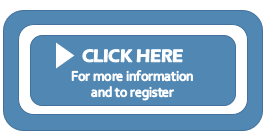 Go to main navigation