7th & 8th Grade Religious Education
St. Edith offers religious education classes for 7th and 8th grade. Religious education classes include preparation for the Sacrament of Confirmation. A special youth mass is held before each session for grades 7-8. We look forward to another great year of partnering with our parents helping our young people to further their understanding and practice of our Catholic Faith as they take another step closer in getting to "Know, Love and Serve" the Lord here at St. Edith!
The goal of our Religious Formation Program is to provide an awareness of God's presence in their lives and an appreciation and better understanding of the Catholic faith and its traditions.
Catechists facilitate small group discussions after an initial large group presentation. If you have a passion for sharing your faith with early adolescents consider helping out. Contact Colleen Misiak for more information.
If you are currently in the program, we have mailed out a preprinted Registration Form to you. If you are new to the program, register online below!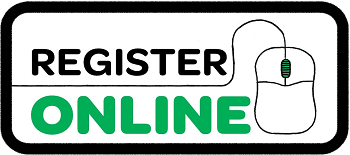 Current Religious Education Tuition Fees are:
$100.00 for 1 child
$160.00 for 2 or more children
Payment Options:
Once you have regisered online or received your registration form in the mail, you have a few different options for payment:
Mail to Religious Education Office - please note Religious Education on envelope
Drop off payment at the Welcome Table at Mass
Pay at at the Parish Office
2018-2019 Session Dates and Times:
Sundays, Grades K-8, Special Needs, 9:45-10:45 am
Mondays, Grades 7 and 8, 6:30-8:30 pm (7 & 8 will meet on the 1st and 3rdMonday of most months).
Go to main navigation