Vacation Bible School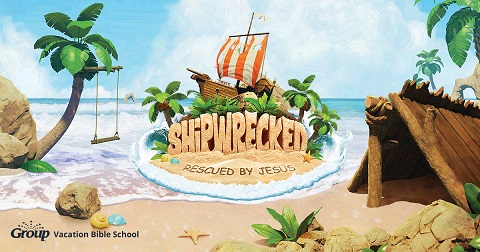 Vacation Bible School (VBS) is a fun filled program for children ages 3-10. VBS runs for four days each summer. Kids 11+ are welcome to volunteer.
This year's Vacation Bible School (VBS) starts on Monday, July 30, 2018 and runs thru Thursday, August 2, 2018 from 9:30 am until noon.
Our theme this year is "Shipwrecked - Rescued by Jesus" Kids learn that no matter what challenges they face, Jesus's love and grace is with them. WOW!
More information will be coming soon.
Go to main navigation