Vacation Bible School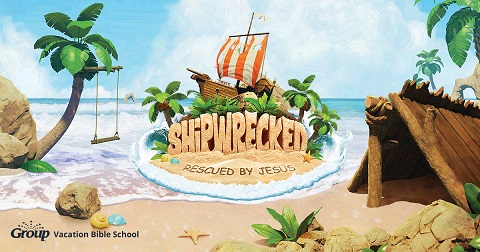 Vacation Bible School (VBS) is a fun filled program for children ages 3-10. VBS runs for four days each summer. Kids 11+ are welcome to volunteer.
This year's Vacation Bible School (VBS) starts on Monday, July 30, 2018 and runs thru Thursday, August 2, 2018 from 9:30 am until noon.
Our theme this year is "Shipwrecked - Rescued by Jesus" Kids learn that no matter what challenges they face, Jesus's love and grace is with them. WOW!
If you would like to volunteer to help
Volunteer Opportunities include:
Crew Leaders
Snack Crew
Game Leaders
Bible Story Leaders
Photographer
Contact : Colleen Misiak 734-464-2020, religiouseducation@stedith.org
If you would like to register your child
Click here for a registration form.
Go to main navigation