Children's Liturgy of the Word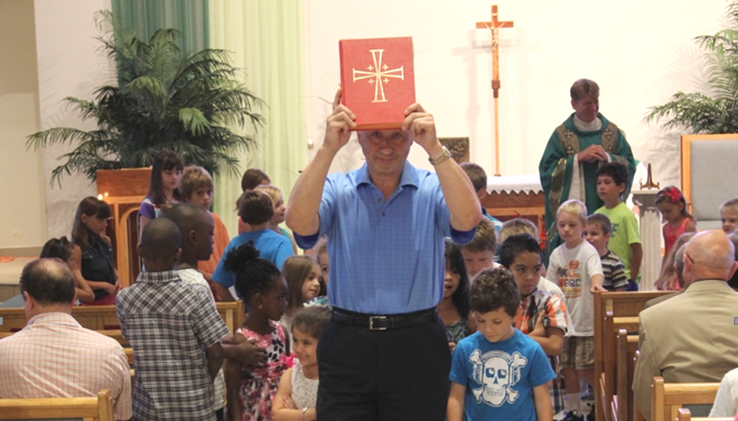 Children's Liturgy of the Word is offered year-round (with the exception of Christmas and Easter) during the Sunday morning 11 a.m. Mass. Children from kindergarten to 5th grade are welcome to participate. The children are invited by the celebrant before the readings to gather in front of the sanctuary where they are sent forth to follow the catechist to one of the parish meeting rooms. During the Children's Liturgy of the Word the children are presented with the Sunday Readings on an age appropriate level with discussion and activities following. They return to the congregation after the Creed.
Palm Sunday Procession
Fr. Jim would like the Palm Sunday 11 am Mass procession to be a Children's procession this year. After the procession into the church the children will then return back to the AV Room, or School Library, for a special Palm Sunday Children's Liturgy of the Word. Please plan on picking up your son, or daughter in one of these rooms following Mass. This is the 11 am Mass, only. Please bring your son or daughter to the AV Room before Mass. Thank you!
Go to main navigation