K - 6th Grade Religious Education
RE Starts in less than a month! Below you will find the Tuition information for the 2018-2019 Religious Education year. If you are currently in the program, we have mailed out a preprinted Registration Form to you. If you are new to the program, register online below!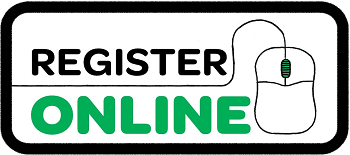 Current Religious Education Tuition Fees are:
$100.00 for 1 child
$160.00 for 2 or more children
Payment Options:
Once you have regisered online or received your registration form in the mail, you have a few different options for payment:
Mail to Religious Education Office - please note Religious Education on envelope
Drop off payment at the Welcome Table at Mass
Pay at at the Parish Office
2018-2019 First Session Dates and Times:
Sunday, September 30th Grades K-8, Special Needs, 9:45-10:45 am
Monday, October 1st Grades K-6, Special Needs, 5:00-6:00 pm
Monday, October 1st Grades 7 and 8, 6:30-8:30 pm (7 & 8 will meet on the 1st and 3rd Monday of most months).
About the Religious Education Program
Religious Education classes include preparation for the completion of the Sacraments of Initiation; Reconciliation and Eucharist during the second grade as well as preparation for Baptism for those children not yet baptized. A special mass geared for our children is held on the first Monday of the month during class time. Families are welcome to attend Mass.
The goal of our Religious Formation Program is to provide an awareness of God's presence in our children's lives and an appreciation, connectedness and better understanding of the Catholic faith and its traditions. We look forward each year as we partner with our parents helping our young people further their understanding and practice of our Catholic Faith as they take another step closer in getting to "Know, Love & Serve" the Lord here at St. Edith!
All catechists participate in the Protecting God's Children program. If you would be interested in sharing your faith and helping our children understand the faith more consider giving your time to this ministry! Contact Colleen Misiak for more information at cmisiak@stedith.org or 734-464-2020.
Children needing sacraments:
If a child needs sacraments, they are given an opportunity to study the Catholic Faith on their level. We will work with the families. Please contact us!
Go to main navigation