Advent & Lent
Seasonal faith formation opportunities exist within the season of Advent, Lent and Easter. Some of the annual events include the Women's Advent Tea, the Children's Christmas Pageant, Stations of the Cross, Good Friday prayer service, and Easter Vigil. Other special formation and worship opportunities are made avaiable during these seasons as well.
Lenten Activities 2018
"Discovering Your Gifts"
It's not too early to begin preparing for Lent!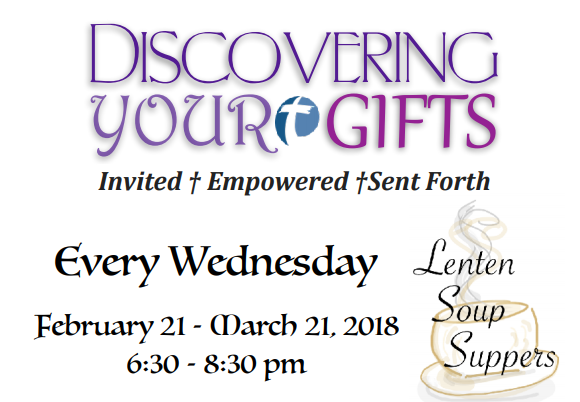 Every Friday from February 16 - March 30
4:30 pm - 7:00 pm (Good Friday begins at 3:30)
Dine in (menu) or Take Out (menu)
Stations of the Cross
Every Friday from February 16 - March 23
7 pm
Good Friday (March 30) Stations at Noon
Sunday, March 11, 7:00 pm
A Musical Oratorio By Theodore Dubois
Portraying Christ's Thoughts and Words During His Death on the Cross
Performed by the Choir of St. Edith Parish With Orchestra and Slide Show
Click here for more information
Communal Reconciliation Services
Saturday, March 24 at 1:00 pm at St. Edith
Monday, March 26 at 7:00 pm at St. Aidan
Holy Week Schedule
Palm Sunday Masses
Saturday, March 24 5:00 pm
Sunday, March 25 8:30 am and 11:00 am

Holy Thursday Mass
Thursday, March 29 7:00 pm
Good Friday Service
Friday, March 30
Stations of the Cross 12 noon
Liturgy of the Word Service 1:00 pm

Holy Saturday
Saturday, March 31
Food Blessing 11:00 am
Vigil Service 8:00 pm

Easter Sunday Mass Times
Sunday, April 1
8:30 am, 11:00 am, 12:30 pm
Go to main navigation