Confirmation Preparation - Grade 8
The Confirmation year is a very important year for our young people and our hope is that it is spirit filled!
2018 - 2019 Confirmation Dates
First Session (Sunday Classes): Sunday, September 30, 2018 - 9:45-10:45 AM
First Session (Monday Classes) Monday, October 1, 2018 - 6:30-8:30 PM
Parent/Candidate Meeting (both Sunday and Monday classes should attend) Monday, October 1, 2018 - 6:30-8:30 PM
Confirmation Rehearsal Monday, March 25, 2019 - 6:30 PM
Confirmation Tuesday, March 26, 2019 -7:00 PM
Congratulations Confirmandii!
Congratulations to our Confirmandii who celebrated the Sacrament of Confirmation with Bishop Hurley on Tuesday March 6, 2018. These kids are going to do great things! Thank you to our parents, sponsors, catechists, and all our newly Confirmed. Come Holy Spirit!
Click here to view the full album of photos!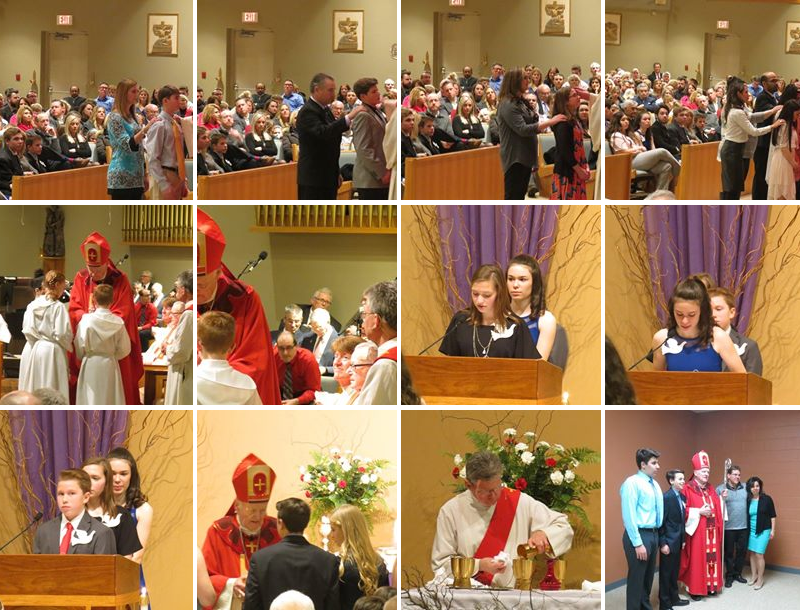 Go to main navigation